CALIFORNIA TRIP
August 4 - August 12, 2001
Day 3 (Knott's Berry Farm)
(Click on images to see larger. Use your browser's "Back" button to return to this page)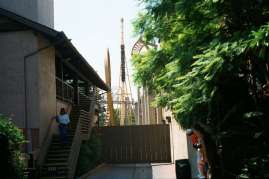 Montezooma's Revenge - Passengers are catapulted from 0 to 80mph in 4 seconds, then through a loop.
Straight up (2nd pic) they are halted by gravity and then cars hurtle backwards at about 60 mph through
the loading platform on the left and on to vertical again. Gravity again slows the cars and the passengers
are braked at the loading dock. Entire ride: 32 seconds. NOT scary. Thrilling.
I rode it maybe 5 times in 1975, ONCE in 2001. Michael went haywire and rode it 3 times by himself.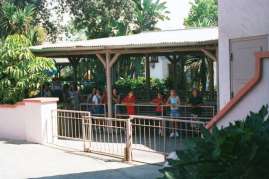 Contemplation ANOTHER queue See empty seat? - I'm chicken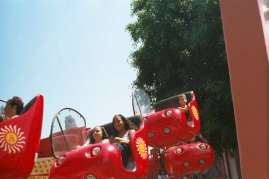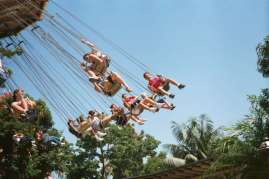 My excuse: 230 lb weight limit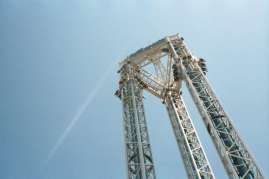 256 feet, straight up - "Supreme Scream", which M rode 4 times...ALONE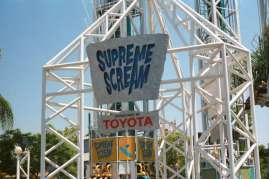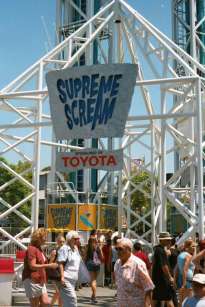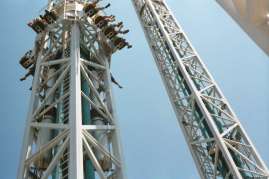 4th pair of soles to your right are Michael's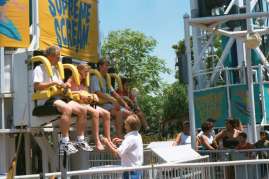 M in seat #4

"Boomerang" beginning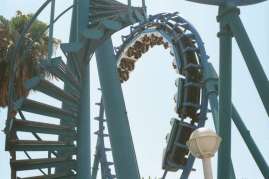 M upside-down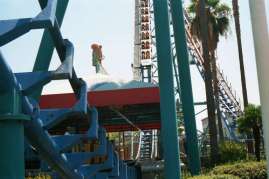 Michael is in every one of these shots - he rode this turkey 4 times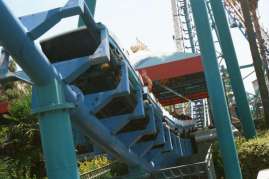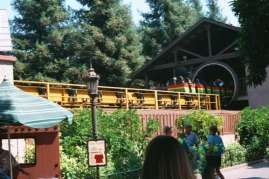 Michael on Montezooma in reverse at 60mph - his 3rd visit


Day 1
Day 2
Day 4
Day 5
Day 6
Day 7
Day 8
Day 9